Testimonials
​
"Carl Birk, aka Cully the Storyteller, engaged our students throughout his presentation. He is talented in telling stories and singing. He also showed our students how to play spoons. The students had a blast watching some of their friends try it out."

Marianne Elias
Librarian
Westwood Elementary
Spring Branch (Texas) ISD
​
"Carl Birk was a wonderful speaker. He kept students (Kinder-4
th
) engaged with his presentation and made it interactive. Our students loved both the story and the music parts of the presentation."
Brenda Aguilar
Librarian
South Shaver Elementary
Pasadena (Texas) ISD
"Carl Birk was a great presenter. He told us about his childhood which had the kids very intrigued. He amazed them so much that they all wanted to get a hold of his book."
Mrs. Joseph
4th
Grade Teacher
Westwood Elementary
Spring Branch (Texas) ISD
​
"Mr. Birk was very flexible with our campus schedule. The presentation was captivating for our students of all ages. He made connections to real-life with the students. He incorporated parts of a book as appropriate for our younger students. The kids loved participating in the reading and using the props. The kids were laughing and reading along! It was an enjoyable time for our students."

Dolores Perez
Librarian
Matthys Elementary
Pasadena (Texas) ISD
"The School District of Beloit was lucky enough to have Carl Birk come visit in December 2017. Carl's presentation was full of information and humor, and he made sure to get the kids up and moving which they really enjoyed. The kids were entertained and engaged and his interaction with them was wonderful. We look forward to future visits and more books from Carl!"

Crystal Ballard
District Librarian
Beloit (Wisconsin) School District
"BJE (Barbara Jordan Elementary) is so appreciated your kindness and generosity in presenting to the students who were affected by the hurricane. I still have students who are displaced and living some distance from the school. One little fella just told me recently that they are still in a hotel in the Sugar Land area. 6 months in a hotel cannot be fun for a family."
Adrienne Webster
Librarian
Barbara Jordan Elementary
Fort Bend (Texas) ISD
"Our campus was elated to have author, Carl Birk come to our campus. He was dynamic. He had the students' full attention with his great storytelling, spoon rap with students and his music. He immediately engaged the students with his creativity and humor. You will not be disappointed if you invite Carl Birk to your campus."
Jacqueline Livingston
Librarian
Bruce Elementary
Houston, Texas
"We were so lucky to have Carl visit our school this year! Everyone has been raving about him and how he connected with children.
He was able to do a different presentation for each of our grade levels PK-4 and have everyone engaged and excited. He captured their attention for the entire period and could easily have gone on longer had our schedule allowed it. They absolutely loved the visit. Carl knew just how to engage the students and capture their imaginations. He definitely created some new fans and inspired our students to explore their curiosity! Teachers were also thoroughly impressed with Carl's presentations. He is a crowd pleaser! You will not go wrong inviting this engaging writer to your school. We loved having him! I can't believe how kind he was and how incredibly generous with his time. I HIGHLY recommend him to any other schools."
Maria Alvarez

Teacher-Librarian

Chambers Elementary School

Alief, TX
"If you are considering an author visit, Mr. Carl "CULLY" Birk is the author for you! He is engaging, charismatic and hilarious. As a school that has never had an author visit, my students didn't know what to expect, but only a few minutes in to the presentation and they were laughing and having a fabulous time. They ALL loved Mr. Birk's lavish stories and his ability to capture them in his story telling and fun activities. By the end of the program they wanted his autograph and another story! I will recommend him to any school/venue that is considering him."
Holli Easley

Librarian

Pleasant Grove Intermediate School

Texarkana Texas
"It was a pleasure to know about Carl Birk. I liked the way he prompted the students.
The kids were very engaged, and ready to participate. I really enjoyed his presentation.
I would like to know more about his books."
Ms. Syler,
PK teacher

Chambers Elementary
Alief, Texas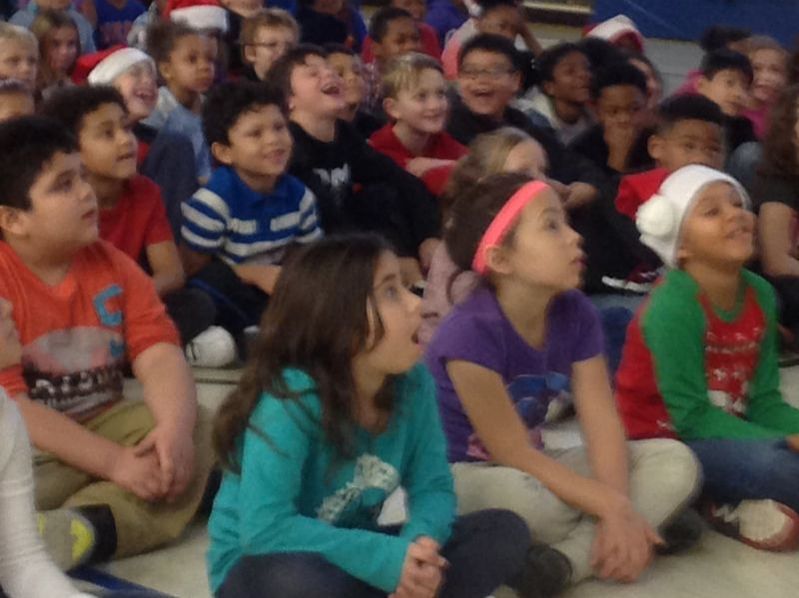 "Our campus was elated to have author, Carl Birk come to our campus. He was dynamic. He had the students full attention with his great storytelling. spoon rap with students with his creativity and humor. You will not be disappointed if you invite Carl Birk to your campus."

Jacqueline Livingston
Librarian
Bruce Elementary
​Houston (Texas) ISD

---
"Carl was an amazing speaker. The students really enjoyed his stories and were engaged throughout the presentation. He not only shared stories, but the presentation was interactive and students were able to engage in different activities. He saw students from grades 1-4 and they all enjoyed his visit."

Tamara Johns
Teacher- Librarian and GT Coordinator
Eleanor Tinsley Elementary School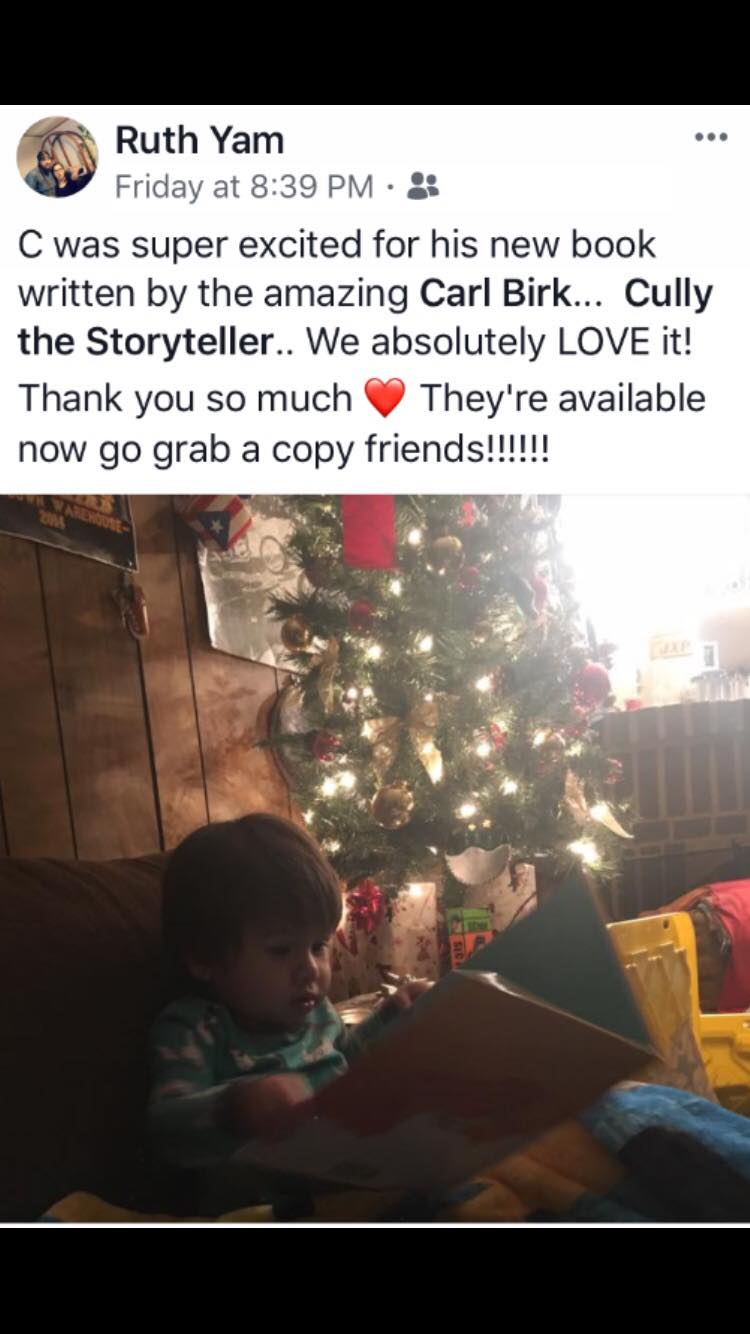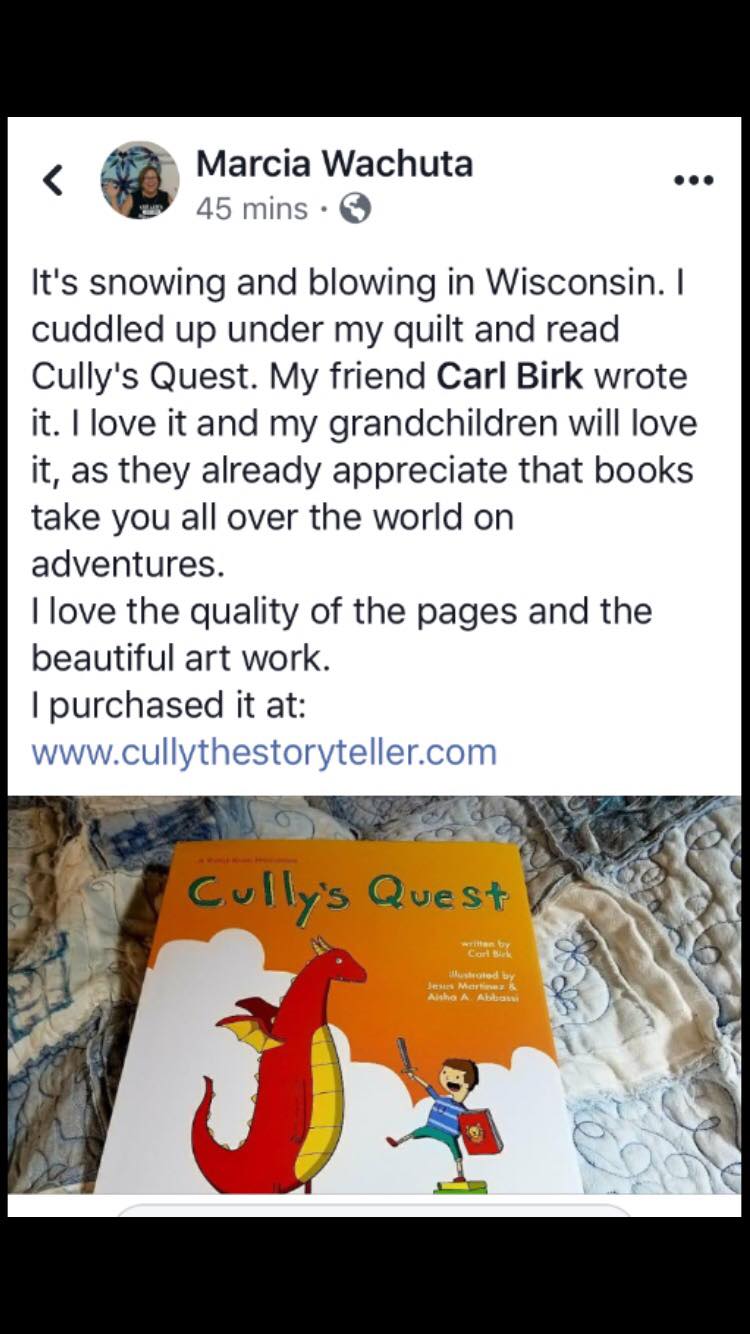 ​
Thanks
Carl Birk
for sending Gavin your book! He was sick all week and finally started feeling better today, so I let him open it. He loved it!Thanks for the message inside too! - Holly Stone Lane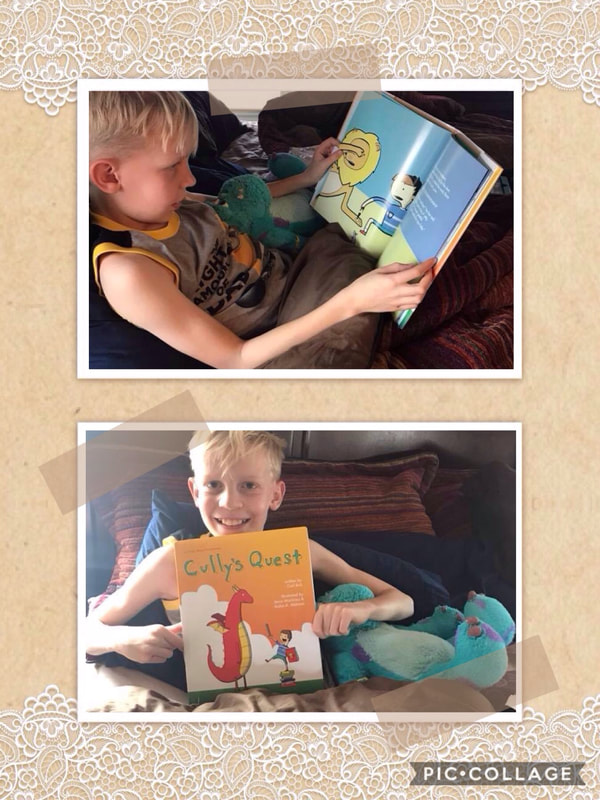 ​
He just read the book to me and then told me, "this is a prized possession." It is really good!He still can't believe I know an author
😊